Album Info
Track listing
Fireball
Love Emotion
Stone Cold N' Crazy
Cherie Don't Break My Heart
Shot Down
Love De Jour
Faithfully Yours
Sex Machine
Metal Superman
Judgement Day
Devil Money
Bonus tracks -Frontiers Records
Live For That Rush (Unreleased Demo)
Cherie Don't Break My Heart (Acoustic Version)
Produced by
Doug Aldrich
Except "Faithfully Yours" by Doug Aldrich & Keith St.John
Release data
Buy
Amazon

\ポイント最大45.5倍!/
楽天市場

Yahooショッピング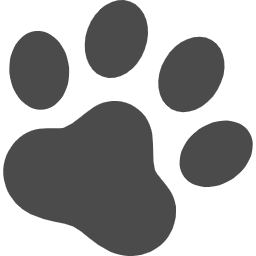 ポチップ
Reviews
in 2000-2002, 2012~
Reviews 2000

Florin O.Matyas

MY comments refer to both albums:these guys fu..ing kick ass from Tokyo to Idaho.It's been a long time since I've heard something so honest and powerful that totally made me rise my eyes above my beer.Rock on,guys!

The Rocker

This is a great site for a great band.
I think this one is even better than the first one.
The sound is more raw but it is also BIGGER.
Can't wait to see them burn live!

Glen

Pleasure to Burn was a pleasure to listen too. Entire cd
kicks fuckin' Ass! Especially "stone cold'n
crazy", "shotdown", "metal superman", and the
killer "judgment Day"! I like the lyric "The skies alight
with burning rain." How appropriate. Wish there was more
songs. Will you be playing in L.A.? If so when and where?
Have much more too say, Much more , nut the only thing that
comes to mind is Fuck Yeah! The best shit i've ever heard
in a long time!
Reviews 2001-2002

Adolfo Torres

Better that tha first one. Impressive !

alekos

TheRocker

Let's all just hope this band stays together
and keeps making some of the best guitar-
oriented rock-n-roll.
Burning for more Rain,
The Rocker

Steve Heyden

Guys keep up the good work

Ryan Tickle

It's refreshing to hear that the great rock guitarist isn't dead. Doug can tear some ass! Keep dishin' out the records boys.

Richard Baxter

I think Doug is a wicked guitar Player………I hope to hear him on lot's more Dio albums………and others……..Richard Baxter
Reviews 2012-2015

Nina Morse

Amazing band, amazing album!!!! in love
Nina (Ukraine)

Carlos Quercia

Impresionante este disco, lo recomiendo.

Sebastian Rockatansky

Remember Hair Metal

Nigel Smith

Doug still my favorite rock guitarist man. Tom Best is an old friend and I was at Quadum Mastering on your first record. Sorry I missed your local gigs last year. Now that I know you guys gig, I will be looking out for you.
Burning Rain menu