Tour Merch
Thu, Sep-14 Osaka: 16:00~
Sat, Sep-16 Tokyo: 14:00~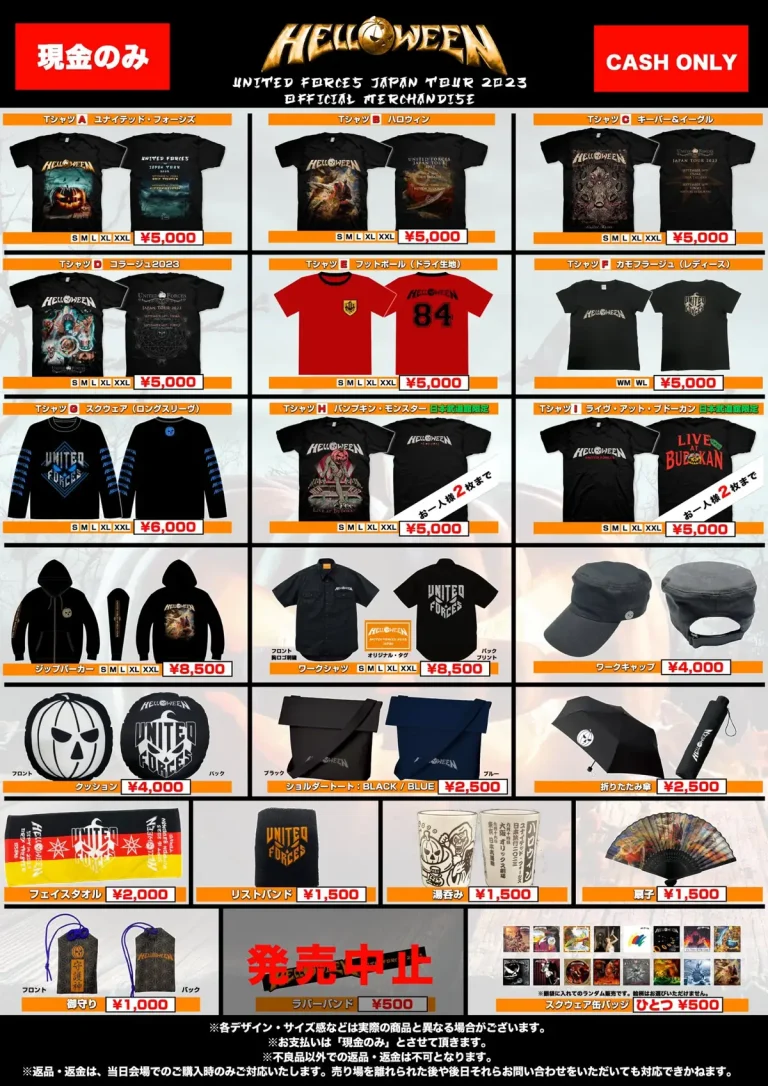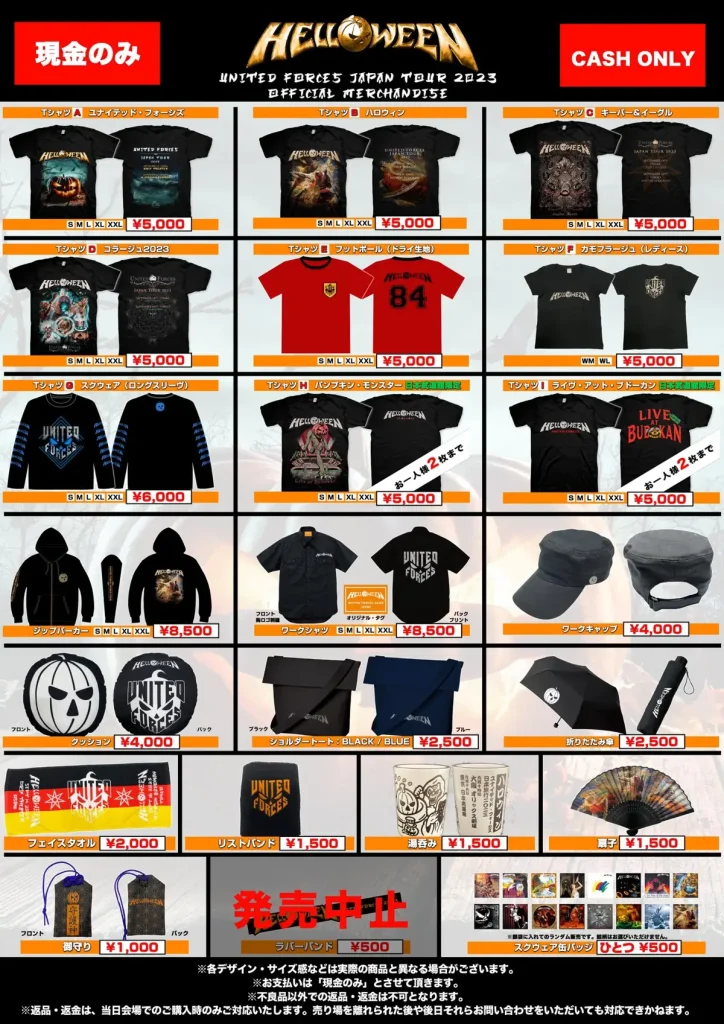 WOWOW broadcast (Only in Japan)
Posts/News/Articles
¥3,300
(2023/08/15 15:07時点 | Amazon調べ)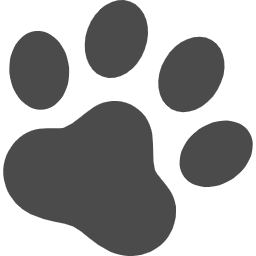 ポチップ
Thirteen original studio albums released over a 30-year period from 1991 to 2021 will be reissued in paper jacket and SHM-CD format to celebrate the band's visit to Japan! Many bonus tracks including B-sides of singles and songs not included on the albums!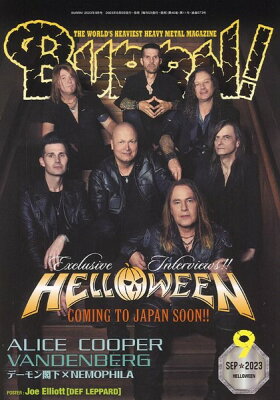 ¥1,000
(2023/08/08 09:24時点 | 楽天市場調べ)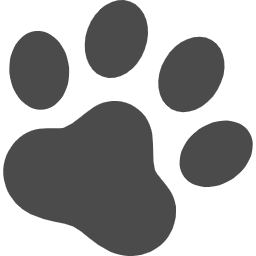 ポチップ
HELLOWEEN, which has gained tremendous support since becoming a "PUMPKINS UNITED" group, will finally perform at the Budokan for the first time this September. We asked each of the three vocalists about their current state of mind.
Helloween menu